Rock Your Patio or Porch Out With Tile & Stone
Come to K&S to Rock Your Patio or Porch Out
Are you happy with your dirt, sand or concrete patio or porch in the front & back of your home? Would it be a lot nicer with some gorgeous beautiful outdoor tile & stone? Think: "Florida Room"; Embrace the tile patio or tile porch. Not only is it fashionable with the Home Owners Associations, but its gorgeous too.
Create an Outdoor Oasis for Your Patio & Porch
Do you have a bird bath or birdhouse outside near your patio or porch that you rarely see? You see the food is gone, but what kind of birds are eating it? You might have a case of the FOMOAC: Fatigue of Missing Outdoors in Air Conditioning. With a stone or tile patio or porch for your "Florida Room", you can still enjoy those legendarily gorgeous Spring and Summer nights. Find your outdoor dream tile at a Wholesale Tile Warehouse before you miss out on that sneaky squirrel jackin' your bird feed.
Tile for Your Patio or Porch Outside Walls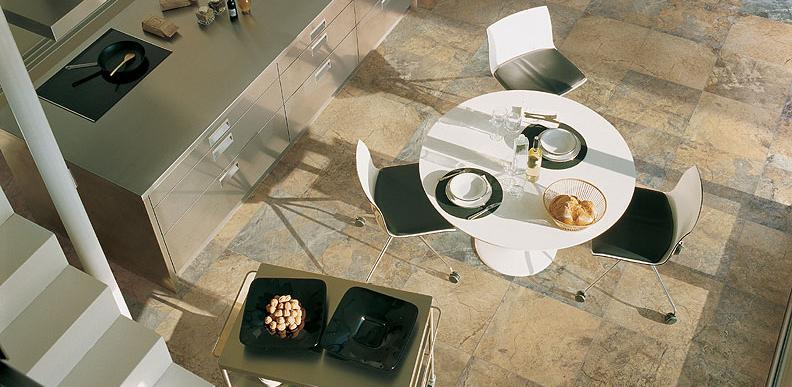 Adding tile walls or stone half-walls can redefine your "Florida Room" outdoor patio or porch. Tile & stone walls for your outdoor space can give your patio or porch an intimate feel & a touch of added privacy. Have you considered adding a colorful mosaic tile for your outside half-walls or spiffy tile pattern to your full outdoor walls? With the right style of tile, you can make your outdoor living space inviting & cozy.
A Glass Mosaic Can Set Your Patio or Porch Off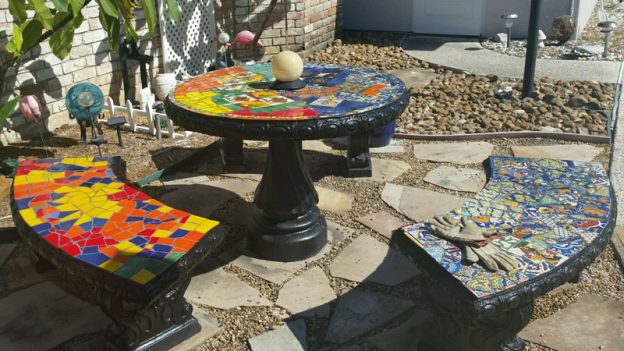 Glass mosaic tiles will be a smash hit with (most) Homeowners Associations. Mosaic tiles are eye
catching & glamorous. The variety of colors allow you to put the unique touches of personality to your outdoor space. K&S Wholesale Tile carries the best selection of in-stock & special order outdoor glass mosaic tiling products for your patio or porch outdoor living space.