Are You Sitting Down? Bathroom wall tile, floor tile, shower tile, wall fixtures & glass sinks too. We carry more bathroom renovation products than any other room in the house. While we do carry a vast array of blacksplash styles & colors for kitchens along with killer outdoor tile, our bathroom game is STRONG. We have […]
Continue Reading...
This is No Big Box Store This is K&S Wholesale Tile. We have the best selection & the best prices on Tile products near the Saint Petersburg, Clearwater, Largo & Pinellas Park areas. We get our stock from the most reputable distributors & manufactures across the world. The big box stores are great for those […]
Continue Reading...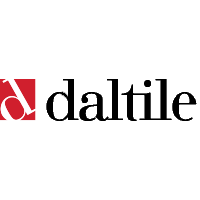 Daltile @ K&S Wholesale Tile Daltile is a top name brand of the tile & flooring industry. Do your research and find out who carries Daltile! Imagine What's Possible Daltile has been awarded the prestigious Floor Covering Weekly Dealers' Choice Award over a dozen times for various floor coverings in a multitude of categories. In other […]
Continue Reading...